We Share Some Cakes for Twitter's 6th Birthday
The world's favorite microblogging (hooray buzzwords!) website is turns 6 today, and while there are certainly still some people out there who doubt and/or fear the utility of a real-time one-to-many communication network, Twitter's come a long way since its launch.
As you probably know, the platform was originally based only in SMS, and was conceived as something of a mobile group chat. It exploded among technophiles at SXSW 2007 and was adopted by the mainstream after celebrities and athletes around the world jumped aboard the convenient method of connecting with fans at their leisure. Since then, we've seen Twitter's lexicon bleed into many other areas of our culture: from fan interaction on live TV (ESPN even went back to analog with Human Twitter at last year's X-games), to hashtags in the end zone and @handles on pro teams' jerseys, to connecting with politicians, or assembling to overthrow them, speaking in 140 characters or less has a strange way of enhancing almost everything we already do, for around 500 million people.
Plus, it's created a job for me. So join me in celebration, won't you?!
Since we can't be eating cake, due to Fat Bastard proceedings, I took to the @WKNYC Twitter handle to tweet 6 amazing cakes in honor of the occasion. You can check out the first 5 here, here, here, here, here, and feast your eyes on the 6th and most appropriate below. Let the Fail Whale remind us all how far the Twitter team has come in six years, and subsequently, how quickly the times can a-change these days. Happy birthday!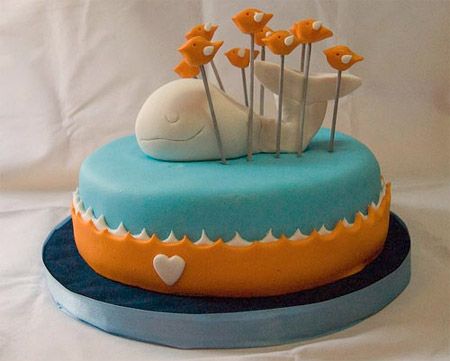 Of course, you should follow us on Twitter at @WKNYC.
Tagged in:
birthdays
,
cake
,
larry the bird
,
social media
,
social networking
,
tweet
,
twitter